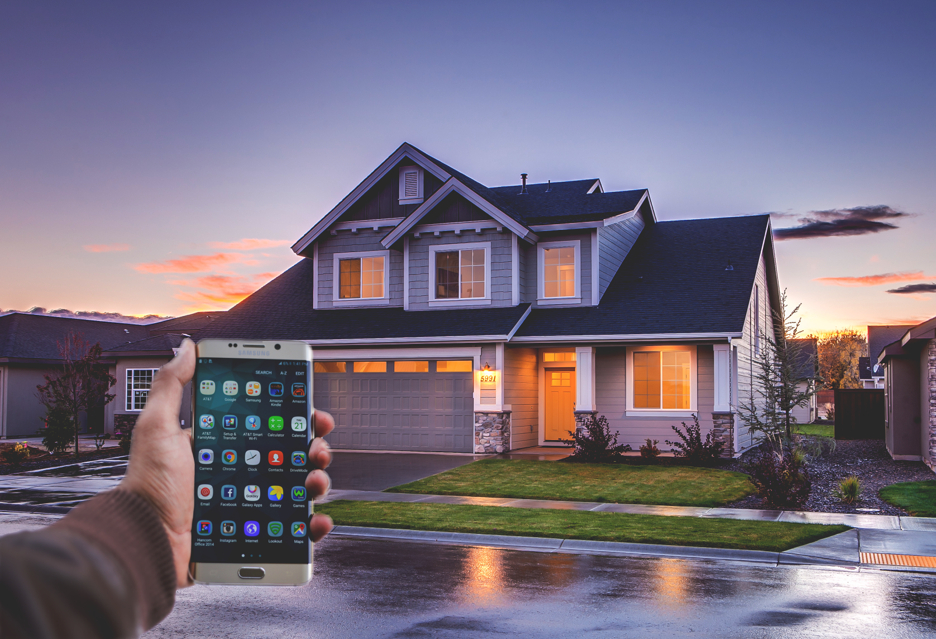 Do you like to take care of your car? Are you worried about your image when going out to work? Are you looking after your children while you are in the office? If the answer is a categorical yes to all of these questions, why not think about home security the same way.
Our house is one of our most precious assets and what is inside it even more, that's why thinking about insurance is one of the best decisions you could make in 2020.
When we talk about home security, the first thing that comes to mind is the door and with it the keys, latches, latches, door doors and bars. Many security options in one place. But talking about home security is much more than that and in this post I will tell you how to 'shield' your house in a simple, but strategically safe way.
An important detail, when hiring a security company for the installation of the alarm system in your house is that they offer you full and immediate access to the system. This so that you can know the way it operates and you can activate and deactivate it if necessary. That is why as a recommendation to follow, you should ask the security company for the access code to the system so that you can enter without any problem.
Burglar-proof doors, windows and locks
From the first day my new house was delivered to me, I knew that I had to change the front door for a more resistant one that offered me more security. Regularly, the finishes of the houses include doors of very low quality and above all, with just one pistol as a lock. For the doors, I recommend that you place a metal door with two latches, one upper and one lower.
Windows are another problem to solve shortly, since the bars must be placed before you start the move. You never know who could be attentive to your arrival and not precisely with the intention of bringing you a welcome cake.
Place fixed metal bars on all windows, including those in bathroom windows. If the budget helps you a little, I suggest you opt for the folding bars for the living room windows. I tell you not only for an aesthetic issue, but even for an emergency, this is an additional escape route.
Locks are important, but more important is that the locksmith who puts them on you is completely trustworthy or at least has been referred by a family member. I do not want to know that after a Sunday walk with your family, you will find a surprise when you return home.
Security outside or around the home
Well, once we have solved the security needs of the home, let's think outside. If you live in a house located on a pedestrian street, I recommend that you put polarized sheets to prevent passersby from having an easy view inside. A nice option is the refractory sheets with decorative designs; They are economical and additionally protect you from the sun's rays.
Plants, palms or shrubs for decorative pruning look very nice on the outside of a house, but they are also an ally for 'friends of the outsider'. Due to its height or leafiness, it would be impossible to see if someone wants to break into your house. Neither the neighbors nor the police could tell; so think about it. The same goes for external walls or walls. If you want to give an external closing to your house, prefer the one with metal bars. Choose not to leave spaces that could be used by thieves.
Although it is not recommended due to its degree of danger – even for us – placing barbed wires, broken pieces of glass bottles or electric meshes are other options that many people apply as a measure of home security. You never know when we could forget our keys or some neighbor tries to get their ball that fell on our door.
Mark your goods (UV or waterproof pencils, etc.)
God forbid it should happen, in case of an assault or robbery and the police can recover your belongings, the only way to verify that they are yours is to mark them. But be careful, do not mark them with your full names and surnames, with your ID number or the 10 digits of the cell phone. No. Use initials, some code, or specific token for all assets, so that authorities can find similarity in the recovered artifacts.
Finally, I recommend that you decide on home insurance with excellent coverage in case of theft. At Oriente Seguros you will find the solution that best suits your needs and, of course, they will advise you as if they were your lifelong friends. Because only in someone we trust, we can leave our most precious assets.
The robbery and assault insurance policy will protect and compensate you, according to the losses duly verified within 45 days of the written presentation of the claim. Among other important benefits, I tell you that the expenses that you are obliged to carry out in good faith to reduce the damage, recover the stolen objects and discover the author of the damage, will be reimbursed by the company, even if these measures have not been successful
As I have already told you, home security cannot be left adrift or as my mother would say: "to the good of God". Remember that investing in insurance is investing in peace of mind and support.
I hope you will tell me how your first contact with your insurance company went.